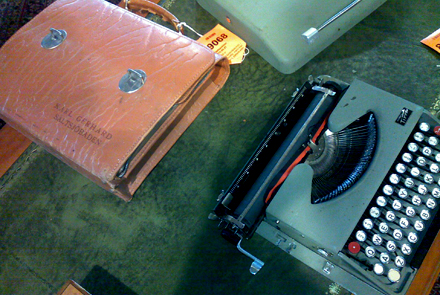 Jag lyssnar på Twilight Time, men denna gång med Roy Eldridges orkester (inte med Platters!). Den är visserligen instrumental, men likväl hör man när man promenerar i skymningen:
Heavenly shades of night are falling, it's twilight time. Out of the mist your voice is calling, it's twilight time. When purple colored curtains, mark the end of the day, I hear you my dear at twilight time
Here in the after-glow of day, we keep our rendez-vous beneath the blue. Here in the sweet and same old way, I fall in love again as I did then

Skymningen! När våren gjort entré, men kvällarna fortfarande är kärva och kalla, är himlen i norr djupt blå när klockan passerat nio och mörkret sänkt sig. Det är kallt och buskarna har ännu inte slagit ut. Endast lökväxterna och forsythian blommar i den unga natten. Det är då jag promenerar längs med övergivna gator i Östermalms bostadskvarter.
Men nu har jag tagit mig hem, druckit te och bläddrat igenom några mappar med gamla kamerabilder från förra året, den period när jag satt på kontor och hade tjänstemobil (vilket ord!). En dag var jag på Stadsauktioner och då tog jag ett foto på Karl Gerhards reseskrivmaskin som var till salu. Visst är det fint med väskan som hör till och som försetts med den koncisa adressen SALTSJÖBADEN? Strandpromenaden 16 lär ha varit den korrekta adressen för hans s.k. kråkslott. Någon dag skall jag visa bilder från hans originella hem som av någon anledning fick den benämningen i pressen ( förmodligen var det han själv som var upphovsmannen). Gerhard hade även en Luxor Diplomat och om den kan man läsa här.