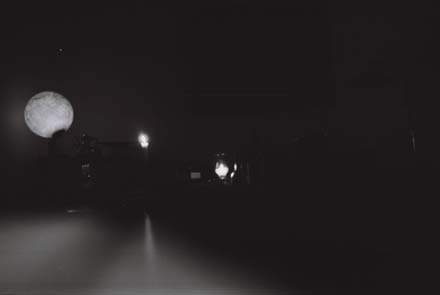 Klackarna i taket! Champagnedrömmar och en kameralins som svajande fångat in ett mörkt vardagsrum. Detta kan knappast beskrivas bättre än av denna text.
Champagnedrömmar flöto som strömmar då, glömskans sekunder, kärleksstunder, det är stunder hela dan det, ville de bara räcka och vara än.
Åt mig du skänkte tankar du tänkte som poem, i fantasier till melodier ur Boheme. Ja den här natten låg kärlek i skratten, det var natten hela dan det. Ville den bara räcka och vara än.
Men man kan vara säker på att en dag står hösten för dörren. Om detta sjunger Peggy Lee i den vackra Where Did They Go. Den är så sorglig; allt det vackra som tagit slut, krossats – men känslan av glädje finns trots allt kvar.
I remember dancing thru the velvet summer nights, stars is softly flicker thru a thousand colored lights, sipping pink champagne until the sun began to rise, till morning turned our laughter to goodbye.
Where did the go, all the good times, all the flowers, all the wine, the young men who hold me, all the lovers who where mine.